Saturday, 18th January 2020 - 14:30 onwards, Company Visit to IBA SA
(Ion Beam Applications) in Louvain-La-Neuve -- a Joint Cambridge + Harvard Event
Preliminary visit report can be found here.
WHEN
Saturday, 18 Jan 14:30 onwards
WHERE
Building D, "The Beam Factory"
IBA, 6, rue Jean Lenoir in Louvain la Neuve
Please download access map to IBA.
TO REGISTER
Click here to register
LIMITED PLACES!
PRICE
€ 10 pp members
€ 15 pp non-members
CONTACT (More info)
Steve Laycock
president(at)camsoc.be
0477 32 27 46
We are delighted to invite you to a visit of IBA (Ion Beam Applications SA) in Louvain-La-Neuve. The visit will be led by Yves Jongen, its founder. (See www.iba-worldwide.com). This is the first of a series of company visits we will hold in collaboration with the Harvard Club of Belgium.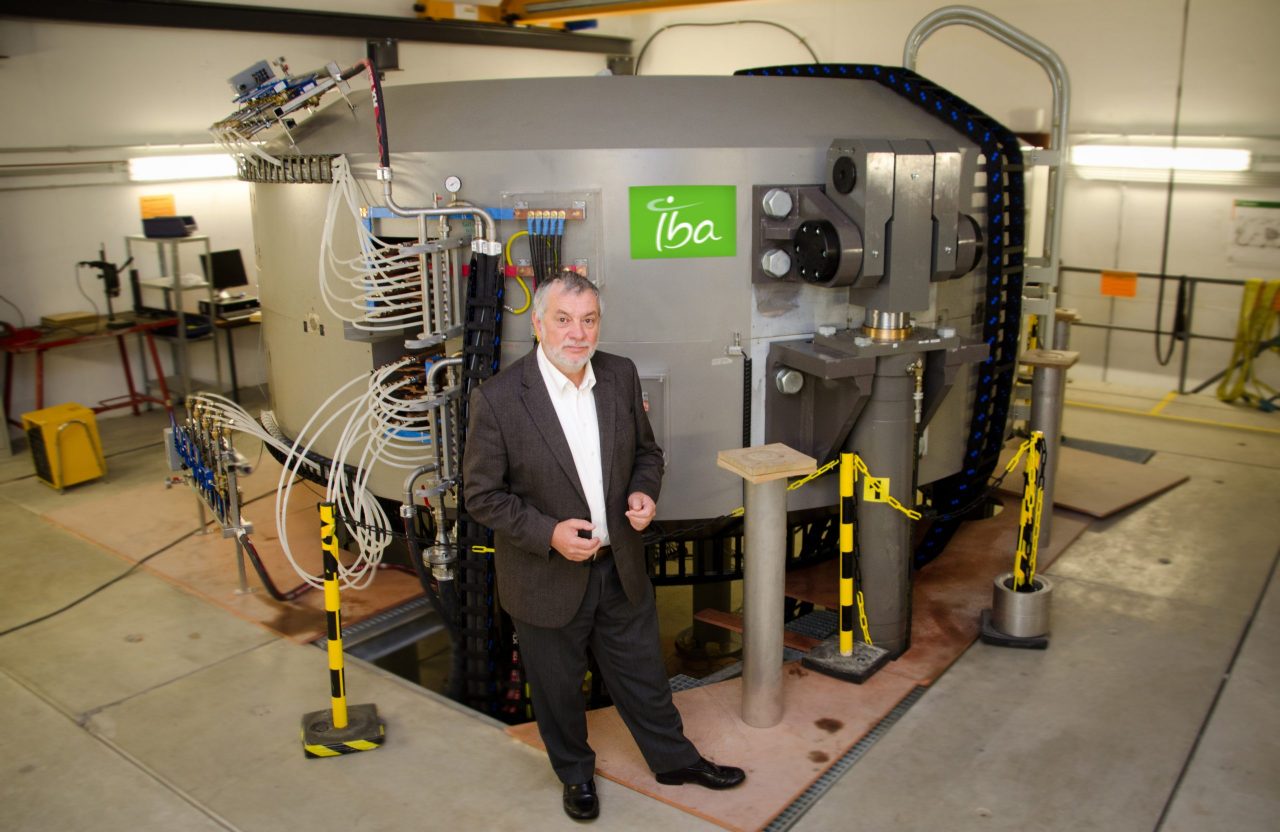 Founded in 1986, IBA is an fascinating example of a Belgian engineer taking two American technologies back to Europe where he commercialised them. IBA was first able to capture the world market for the production of industrial particle accelerators for radio-isotope production.
As a Walloon company, IBA has been able to add value by converting the medium technology products of traditional heavy engineering into the highest technology products through engineering and science.
IBA is now a leading Belgian company that develops and markets technologies and tailored solutions for the healthcare sector, with emphasis on cancer diagnosis and therapy. IBA is also active in the sterilization and ionization field. IBA's mission is to "Protect, enhance and save lives". It has an annual turnover of roughly 260 million euro and 1500 employees.
We shall be hosted by Yves Jongen, founder and currently CTO of IBA. There will be a factory visit and a business & technical presentation. We shall close with some light refreshment.
This is our draft schedule:
2.30pm – arrive, meet, and greet (please be on time we shall start sharply);
2.45pm – business & technical presentation by Yves Jongen;
3:45pm – factory tour;
5.00pm – refreshment, socialise, departure.
Registration: Please click here to register. Members of Cambridge, Oxford or Harvard Alumni Societies of Belgium please pay €10 (fully paid-up members or student members), non-members please pay €15. Members may bring a friend at member's rates.
Please make a wire transfer to arrive on our account before 14th January (only those who have paid may attend):
Bank Transfer:IBAN: BE26 0689 0251 7329, BIC: GKCCBEBB,
in the name of: "Cambridge Society of Belgium",
memo: "<lastname> <firstname>, IBA visit 18 Jan 2020"
Confirmations will be sent out every few days. We shall meet individually at the IBA Site in Louvain-La-Neuve. Please NOTE that Louvain-La-Neuve is a completely different city from Louvain (Leuven in the Flemish Region.) The split of the city and the University into two during the 1960's is a whole other story. Please arrive on time as we shall be starting promptly.
Address: The new IBA building, named "The Beam Factory" (noted D on the map), and which is located just behind the building (noted C on the map) at 6, rue Jean Lenoir in Louvain la Neuve. There is ample parking. Please download access map to IBA.