Annual Dinner -- Friday, 28th February 2020 from 7pm onwards
A brief report for this wonderful evening may be found here.
The President and the Committee would like to request the pleasure of your company at our Annual Dinner 2020.
We are most pleased to announce that this dinner will be held once again at the Cercle Royal Gaulois, Rue de la Loi, 5 • 1000 Brussels.
Dress is black tie or smart evening dress preferred. Smart lounge suits and smart ladies' business attire is acceptable. We wish that all members and guests feel welcome.
Please confirm your attendance by preferably clicking here before 9am on Friday, 21st February and see below for payment instructions....
Speaker and Guest of Honour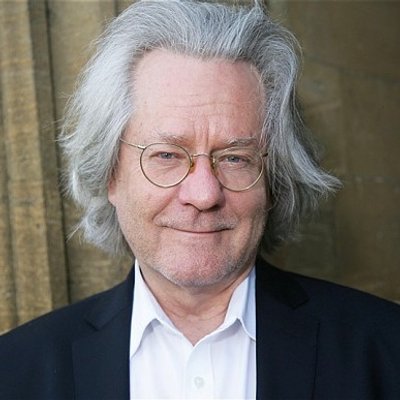 We are excited to welcome AC Grayling, as he is often billed.  He is a familiar face through his best-selling books, lectures and television appearances. He is the very embodiment of that now rare creature, the public philosopher, extolling the virtues of the good life, and how to live it.
It is hard to summarise AC Grayling's life but here is an attempt:
AC Grayling CBE MA  DPhil (Oxon) FRSA FRSL is the Master of the New College of the Humanities, London, and its Professor of Philosophy. He is presently also a Supernumerary Fellow of St Anne's College, Oxford. He has written and edited over 30 books on philosophy, biography, history of ideas, human rights and ethics, including The Refutation of Scepticism (1985), The Future of Moral Values (1997), Wittgenstein (1992), What Is Good? (2000), The Meaning of Things (2001), The Good Book (2011), The God Argument (2013), The Age of Genius: The Seventeenth Century and the Birth of the Modern Mind (2016) and Democracy and its Crises (2017).
He is a frequent contributor to the Literary Review, Observer, Independent on Sunday, Times Literary Supplement, Index on Censorship and New Statesman, and is an equally frequent broadcaster on BBC Radios 4, 3 and the World Service.
Anthony Grayling was a Fellow of the World Economic Forum for several years, and a member of its C-100 group on relations between the West and the Islamic world. He is a Fellow of the Royal Society of Literature and a Fellow of the Royal Society of Arts. He was the chairman of the 2014 Man Booker Prize.
Grayling was born and raised in Luanshya, Northern Rhodesia (now Zambia), and raised there and in Nyasaland (now Malawi). He attended several boarding schools, including Falcon College in Southern Rhodesia (now Zimbabwe), from which he ran away after being regularly caned. His first exposure to philosophical writing was at the age of twelve, when he found an English translation of the Charmides, one of Plato's dialogues, in a local library. At age fourteen, he read G. H. Lewes's Biographical History of Philosophy (1846), which confirmed his ambition to study philosophy; he said it "superinduced order on the random reading that had preceded it, and settled my vocation".
Grayling lectured in philosophy at Bedford College, London and St Anne's College, Oxford, before taking up a post in 1991 at Birkbeck, University of London, where in 1998 he became reader in philosophy, and in 2005 professor.  In his philosophical work, Grayling connected solutions to the problem of scepticism in epistemology with the questions about assertibility and the problem of meaning in the philosophy of language and logic. A principal theme in his work is that considerations of metaphysics, which relate to what exists, has to be kept separate from the two connected questions of the relation of thought to its objects in the variety of domains over which thought ranges, and the mastery of discourses about those domains, where a justificationist approach is required.
Registration and Payment
We would like all members and their partners to feel they can attend (guests welcome, if space allows!). The Cercle Royal Gaulois has a limited capacity so we suggest that you register quickly to avoid any disappointment at this special event.
The ticket price for Full Members & their partners is €70 per person.  Remember current full-time Cambridge students are considered to be Full Members of the Society (see also "under 30's pricing").
We would like to offer some special concessions:
Firstly a special price for Members who are 30 years old or younger of €40 per person;
Secondly, the possibility of attendance subsidised by society funds if anyone should be in a position of genuine need (please confidentially contact our Hon. Secretary, Matija or our Hon. President, Steven);
Thirdly, we invite our reciprocating partner organisations at €76 per person for paid up members (Cambridge Alumni Societies of other countries, Oxford, Harvard and Yale -- other organisations please enquire).
The price for non-member, non-partner Cantabrigians guests is €85 per person.
Please confirm your attendance by preferably clicking here before 9am on Friday, 21st February  (or email secretary@camsoc.be) and make your payment to the Cambridge Society bank account (BE26 0689 0251 7329 in the name of "Cambridge Society of Belgium")  mentioning "Annual Dinner 2020", your name (if it is not crystal clear from your bank account title), and how many persons at which pricing.
Your participation is confirmed once your payment has been received and accepted.
A brief report for this wonderful evening may be found here.
Please note, that no refunds for cancellations can be made after 21st February EOB.